About FolioGrow
FolioGrow is a Cloud-based Horticulture Productivity Platform, developed with the express purpose of using math and algorithms to improve results and yield in traditional farming practices. Our custom-built solution helps businesses in the farming industry manage their employees, growing process, research and development and all aspects of growing crops. By continuously analyzing the numbers related to your crop (light, feed, time, trim, etc) and comparing them to the results of each harvest, FolioGrow shows you how to best use your limited square footage to make the maximum profitability possible.
FolioGrow has been developed by the same team that has created cloud-based software currently being used by some of the largest technology companies on the planet.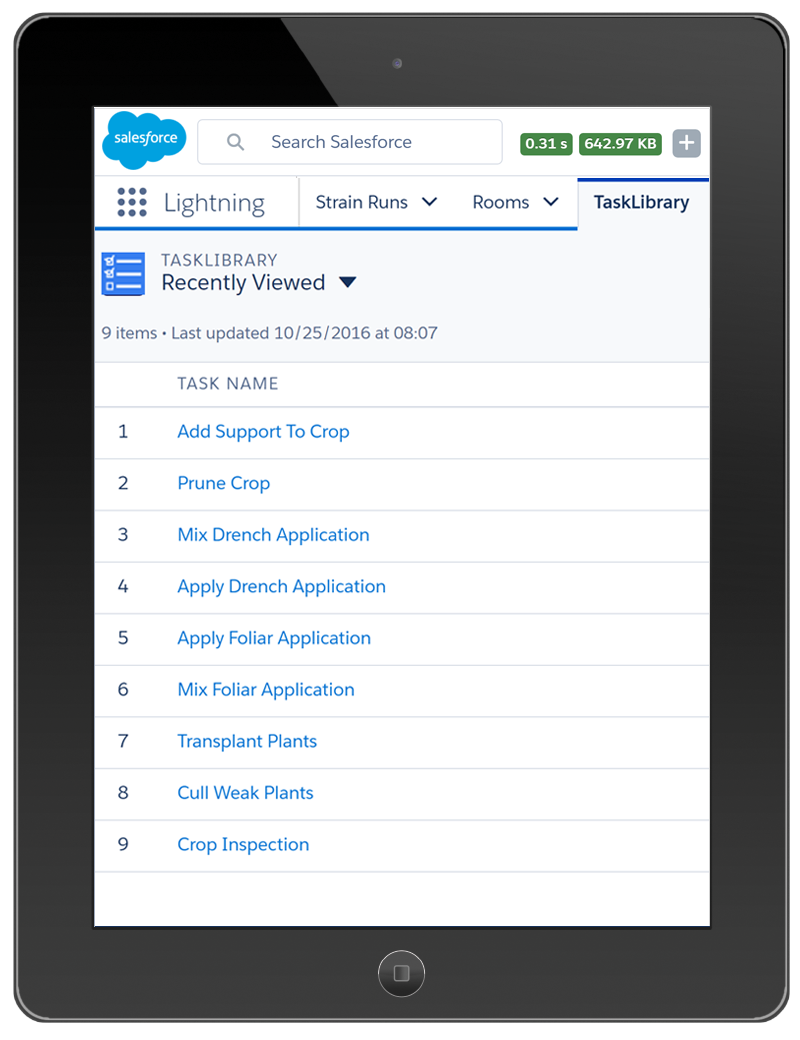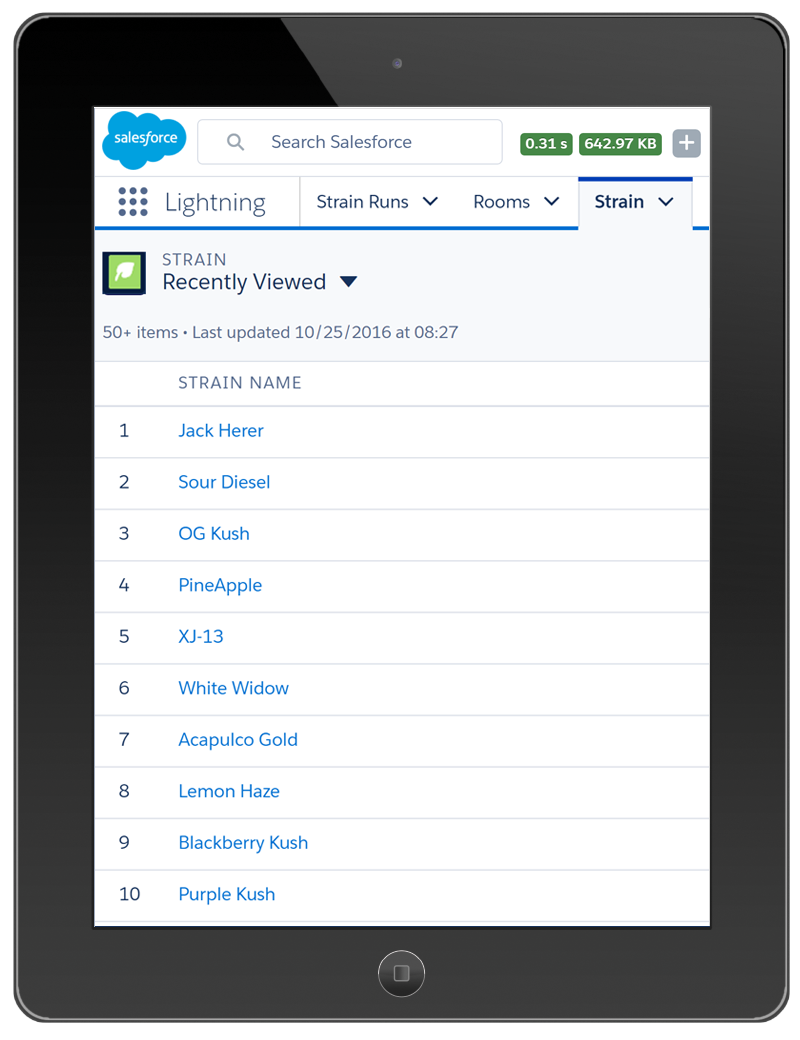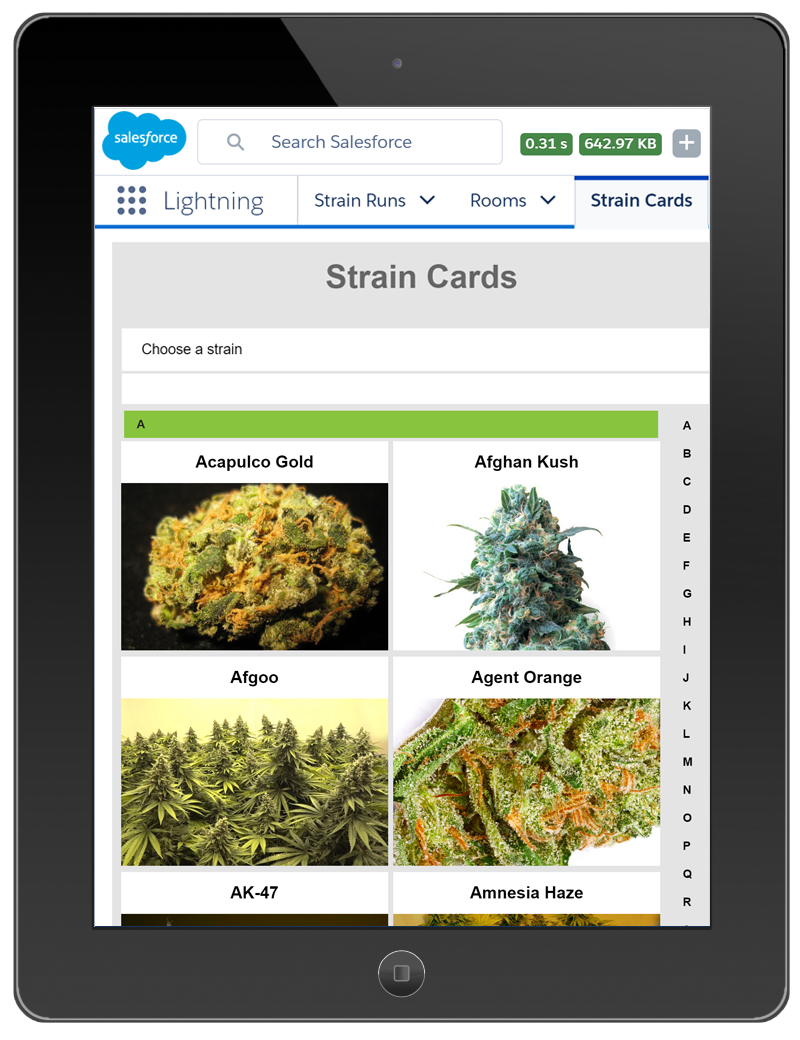 HOW IT BENEFITS GROW MASTERS
Manage batches, strains, team members and supplies

Tracks employee tasks and activities real-time

Provides a 360-degree view into your crop schedule

Instantly track ANY crop issues (mites, CO2, etc.)

Communicate, update and track all employee activities

Get detail Analytics to review each Team Members value

Set crop schedules months in advance to meet demand
Identify which growing methods produce the best yield
Track detailed R&D at the individual Strain Run Level
HOW IT BENEFITS TEAM MEMBERS
Easy to use mobile UI for on-the-job tracking

Mobile interface for "in room" task management

Manages member tasks and activities, real-time

Just-in-Time training available via app

Track time and actual results back to crop yield
Archive all communications and notes
Report on Team Member work and schedules
Identify top performers on your crew
HOW IT BENEFITS GROW OWNERS
Enterprise Cloud Solution (ECS)

Requires no hardware or software to purchase

Robust and extendable to fit any grow operation

Provides an 360-degree view into your business

Advanced Reporting identifies crop profitability 

Analyze historical crop data to maximize revenue

Identify which employees are most profitable to you
See exactly what your crop value is at any time
FolioGrow Benefits
Managed Team Members
Get a complete 360 degree, up-to-the-minute view of your entire organization and each team member.
Analyze Results
Determine which strains and which team members are making your business the most revenue.
Maximize Profits
Adjust your organization to maximize profits while minimizing cost, time, overhead and effort.
FolioGrow Team

Brett Strauss
President / Co-Founder
Brett is serial entrepreneur with a 20 year background is creating, designing and selling software, primarily in the B2B space working with companies like Oracle, Dell, Johnson & Johnson, Honeywell and Intel. When he is not working or with family you can find him Bow Hunting Whitetail deer in the fall, or attending Competitive Bearding Competitions to raise money for charity. Brett got his BS in Psychology from the University of Texas at Dallas and lives with his wife with three sons.

Himansu Karunadasa
CTO / Co-Founder
Himansu is a Software Entrepreneur and Technologist. As CTO of MediaDefined, he led the team that developed the award-winning NetExam LMS. He was co-founder of ensemba, the Social Recommendation System based on a patent-pending algorithm. Himansu holds a Master of Science degree in Applied Mathematics from Texas Tech and a B.S. in Computer Science and Mathematics from the Connecticut State. He lives in Dallas with his wife, daughter and son.

MARK 'HUK' HOLT
Cannabis Grow Master / Co-Founder
Huk was raised on a New Hampshire family farm and learned the value of farming and grow based economies at an early age. He moved to Colorado in 2012 to pursue a professional horticulture career. Huk was an integral part of a successful expansion that boosted a Boulder, Colorado Grow by 400%. His experience as a grower is lifelong, but he has more than 4 years managing a Legal Grow Operation. Huk lives in Longmont Colorado with his wife, son and two dogs.
GET IN TOUCH
Shoot us a quick message and let us show you how FolioGrow can help you streamline your Grow and maximize profits.